An effective long-term solution to straightening your teeth and correcting your bite is orthodontics. Orthodontics is a subspecialty area in dentistry that focuses on aligning and straightening teeth using wires and brackets that apply force to the teeth to move them into a particular position. The discipline has advanced over decades and today treatment is a lot shorter and more comfortable than it was in the past.
Patients who have problems with their bite and the way their top and bottom teeth line up against each other should consider having orthodontic treatment. Treatment does require good oral hygiene habits by the patient and regular visits to the practice for check-ups and adjustments. Depending on the extent of the alignment required with your teeth, treatment can take from several months to a year with reliable results. Thanks to fixed permanent retention you can be assured that your teeth won't move after treatment is completed.
The main benefit of having orthodontic treatment is that straighter teeth are healthier teeth. When your bite is properly aligned and your teeth are straightened, there are less gaps and areas for food to get trapped and plaque to build up on the teeth, causing decay. In that sense, orthodontics is a long-term investment in your oral health.


Invisalign® - show off your smile, not your braces Nothing is as important as a genuine and heartfelt smile. Whether in your professional life or when you are out socialising, an attractive smile can make you feel happier and more relaxed - as well as making the right impression!
If you've ever thought about how improving your smile could help you to feel more confident, Invisalign® might be for you.
With the Invisalign® technique you can have the smile you always wanted, without traditional, metal braces.
We have experienced dentists that offer Invisalign to transform your smile and professionally guide you through your orthodontic journey.
Treatment Co-Ordinator orthodontic consultation –
We are now able to offer a FREE orthodontic consultation appointment with our Treatment Co-Ordinator, Bethany Lambert.
The purpose of this appointment is to introduce you to the practice and provide you with all the information you require to make an informed decision on whether orthodontics with us is something which you want to proceed with.
Usually, record keeping techniques are undertaken during this appointment including SLR photographs and digital scans. If suitable and appropriate, an iTero scan is completed. This enables us to look at the virtual simulation of your own teeth, allowing you to analyse how your teeth may look upon completion of any orthodontic treatment.
During this appointment you would also have the opportunity to ask any questions regarding; finance plans, treatment options and how to begin your orthodontic journey with us!
Fixed metal braces.


Typically, people associate fixed metal braces with teenage school years. However, patients of all ages are entitled and undertake this to improve their smile.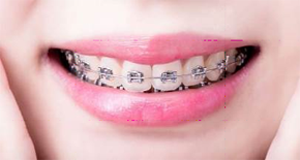 The benefits of fixed braces are that you are able to eat, drink, sleep, socialise and brush with them and do not have to worry about removing them.
Fixed ceramic braces.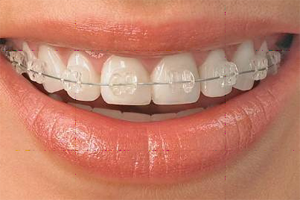 We also offer fixed ceramic braces, which patients often opt for as the appearance of these make patients feel more confident due to the discreet appearance but are still benefitting from a fixed brace as mentioned above.
Removable retainers.
Removable retainers are necessary and key in keeping your new smile perfect!
Removable retainers keep your teeth in place and prevents them from moving/ drifting/ returning back to what they looked like before orthodontics.
They are a clear, thin, plastic, removable shield which we usually advise to wear every night to prevent any movement.
Please see our price list for prices on removable retainers we offer.
We are able to provide patients with retainers who have had retainers before, or have recently completed orthodontic treatment and don't yet have any retainers. This service is also available to patients who haven't had orthodontic treatment with us.
Existing orthodontics.
If you have currently have braces and you are looking for a dental practice to continue your orthodontic treatment, we can help! Whether you have only just started or are coming to the end of your orthodontic treatment, we are able to continue and/ or complete your orthodontics for you.
iTero/ 3Shape scans to send to your own dentist.
Have you already begun your Invisalign orthodontics and are away from home?
We are able to offer a one-off scan with our Treatment Co-Ordinator to forward and send on to your usual dentist to continue your orthodontic treatment even when you can't get to your usual dental practice.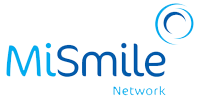 « Back to Treatment Menu