Invisalign® - show off your smile, not your braces Nothing is as important as a genuine and heartfelt smile. Whether in your professional life or when you are out socialising, an attractive smile can make you feel happier and more relaxed - as well as making the right impression!
If you've ever thought about how improving your smile could help you to feel more confident, Invisalign® might be for you.
With the Invisalign® technique you can have the smile you always wanted, without traditional, metal braces.
The Inman Aligner is another orthodontic appliance that can fix protruding or crowded teeth in the front of your mouth. The removable appliance aligns front teeth using the forces in the mouth and results are usually seen in a few weeks.
The device works by using nickel titanium coil springs to power its two aligner bows, gently opposing one another and guiding the teeth into position. This results in a large range of movement, which is why the Inman Aligner works so quickly. In most cases, treatment is complete within 6-18 weeks, but for effective results, the Inman Aligner has to be worn for 16-20 hours a day.
Our dentists are qualified to deliver Inman Aligner treatment and will be able to determine whether this type of orthodontics is suited to your needs.
After an initial fitting, you will need to come back every two to three weeks for check-ups and to ensure your teeth are moving correctly.
Six Month Smiles® short term orthodontic treatment is a modern twist on tried-and-true orthodontics. There is little debate within the orthodontic community that braces are the most widely used and most effective method to give patients straight, healthy teeth and a beautiful smile. Six Month Smiles has taken the best aspects of braces and modified the treatment and the materials to give adults a common-sense, cosmetic solution that fits your lifestyle.
Clear Aligner is a clear removable cosmetic appliance designed for minor teeth movement of patients 14 and older. Clear Aligner technology can straighten teeth that are crowded, rotated, tilted forward, backward using exact impressions taken by dentist and custom-made, Clear Aligner are fabricated from the impressions at each and every 6 week treatment interval.
This technique has proven to be effective in clinical studies at universities and private practices worldwide.
Thousands of dentists are treating patients with Clear Aligner and you can too.
An effective long-term solution to straightening your teeth and correcting your bite is orthodontics. Orthodontics is a subspecialty area in dentistry that focuses on aligning and straightening teeth using wires and brackets that apply force to the teeth to move them into a particular position. The discipline has advanced over decades and today treatment is a lot shorter and more comfortable than it was in the past.
Patients who have problems with their bite and the way their top and bottom teeth line up against each other should consider having orthodontic treatment. Treatment does require good oral hygiene habits by the patient and regular visits to the practice for check-ups and adjustments. Depending on the extent of the alignment required with your teeth, treatment can take from several months to a year with reliable results. Thanks to fixed permanent retention you can be assured that your teeth won't move after treatment is completed.
The main benefit of having orthodontic treatment is that straighter teeth are healthier teeth. When your bite is properly aligned and your teeth are straightened, there are less gaps and areas for food to get trapped and plaque to build up on the teeth, causing decay. In that sense, orthodontics is a long-term investment in your oral health.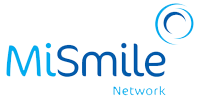 « Back to Treatment Menu